Static Caravans For Sale in East Yorkshire
Maples Country Park is located in the seaside town of Hornsea, offering the perfect base to explore the surrounding East Yorkshire coastline and countryside. Owning your own holiday home has never been easier and there is a wide choice or New and Used Holiday Homes available to buy on our site.
Our site is also dog friendly, meaning you have the perfect getaway for you and your four legged friends.
We have now opened our brand new 5* Lake side development with a stunning water feature in the centre these plots are first come first served with low site fees and open a full 12 months we have some great offers on new and used holiday starting from just £29995 there has never been a better time to start new memories at Maples country park, please call to arrange a VIP park tour today
About Our Park
Surrounded by the stunning East Yorkshire coast, our caravan park in Hornsea is the perfect space to spend time relaxing with your loved ones. We have a number of luxury holiday homes and static caravans for sale, offering plenty of choice for visitors to the local area.
On site we have a large fishing lake which is ideal for those who enjoy fishing breaks in East Yorkshire.
There are plenty of places to visit around our location, including Hornsea Mere, the local Freeport, and the Trans Pennine Trail.
Find out more about our local area and around East Yorkshire by visiting our Local Area page.
View Our Luxury Holiday Homes
Located on our stunning site, we have a selection of luxury holiday homes for you to call your own in East Yorkshire. These are made by some of the best manufacturers in the industry, offering style and comfort for your holidays. Our static caravans for sale are a available with a lakeview or a countryside view and available to use all year round with a 12 month season, meaning you are able to visit the site whenever you want to.
Prices for our Holiday Homes start at just £24,995. 
More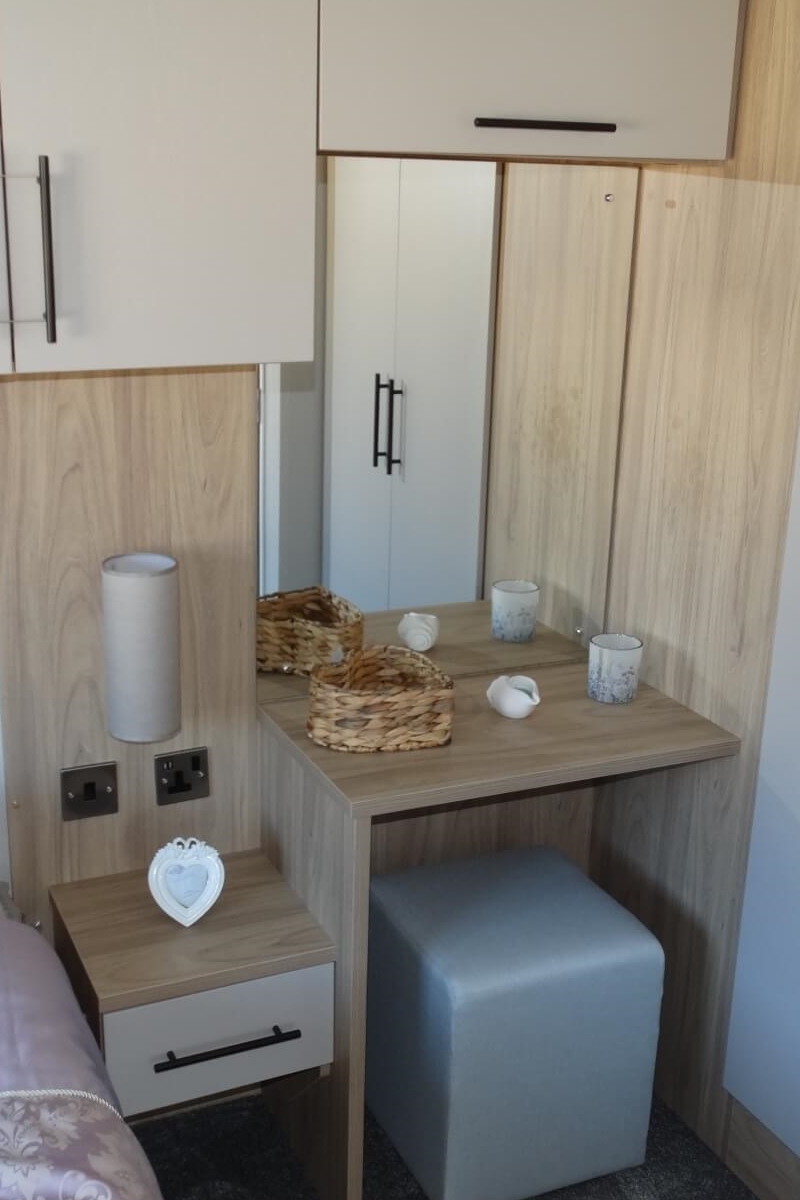 We Accept Part Exchanges of Statics, Touring Caravans, Motor Homes, Trailer Tents, and much much more Call now for the a great price.
Directions
Located on Atwick Road (B1242), we are 1 mile north of Hornsea town centre and are easy to travel to wherever you are coming from. Our site is set back from the main road and there are clear signposts directing you towards us.
Both the A1035 and A165 are easy to find, providing access to Beverley, Hull and Bridlington. These roads also link to other major transport links including the A614, A164 and M62.
Visit Us Today
If you are interested in visiting our park in East Yorkshire, do not hesitate to get in contact with us to book a viewing. Feel free to call on 01964 533351 or whats app/Text 07568323547
Contact Us Today To Reserve A Plot